Thank you for your continued support of Stop the Metro Wage Tax as we fight to protect local businesses, jobs and family paychecks.
Below are best practices and recommendations for sharing our campaign on social media, along with headers and profile photos for download:
Twitter
Follow @StopTheMetroTax on Twitter, and share our content!
Use hashtags (i.e. #business, #investments, #jobgrowth, #orpol, #orleg etc.) to keep conversation consistent and searchable on social.
Feel free to tag organizations or lawmakers as is relevant to your organization.
Actively respond to replies to stir up discussion.
Cover photo:

Profile photo: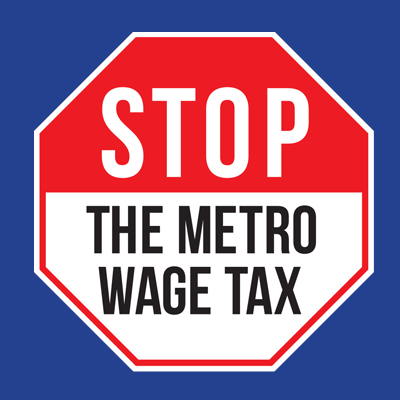 ---
Facebook
Like Stop the Metro Wage Tax on Facebook and share our content!
When posting with a link, delete the link once the image has pulled through on the post preview to clean up a post's appearance.
Actively respond to comments to keep up discussion.
Cover photo:

Profile photo: